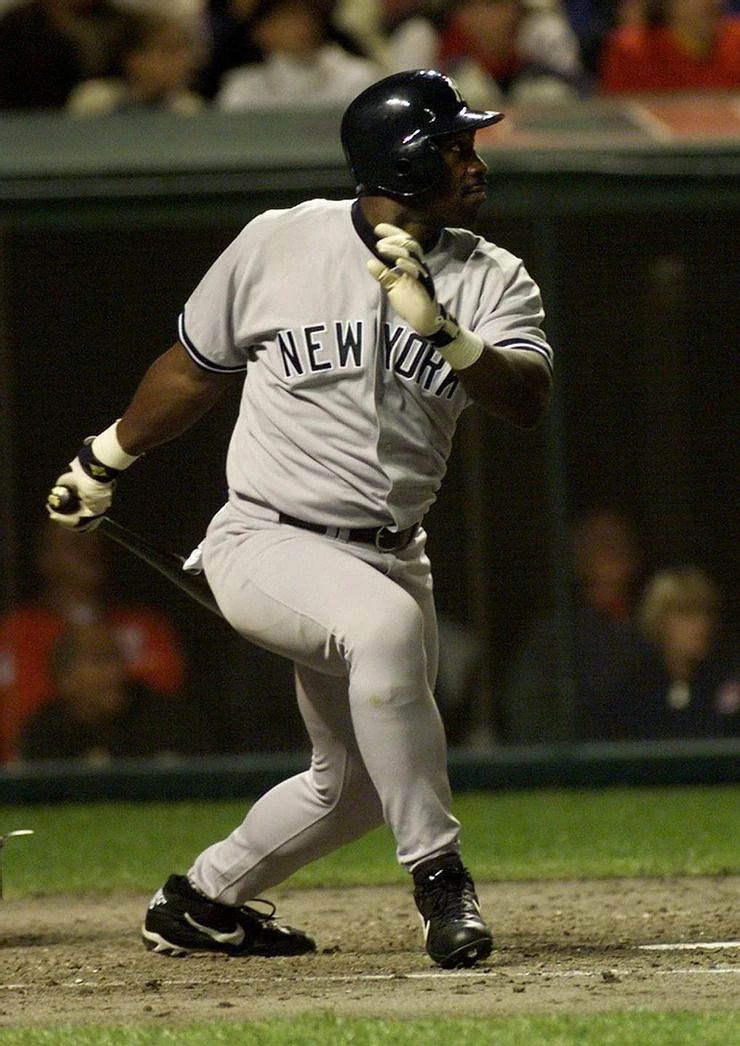 Denver Browns Celebrate 100 Year Anniversary of the National Negro League
With Major League Baseball paying tribute today (Sunday) we thought what better time to highlight our own Black History by featuring Denver Browns first black player Chris Moore.
Chris was not only the first black player he was also the first two sport athlete to play for the Browns... The Bo Jackson of the Browns, Chris played semi-pro football for 7 seasons in the Colorado Football Conference (2005-2011) including the 2 seasons he played for the Denver Browns in 2008 and 2010.
A standout athlete hailing from Rancho Verde High School in Moreno Valley California, Chris went to USC-Pueblo playing baseball for three seasons for coach Sanchez 2000-2002, being ranked as high as #12 nationally in D2s at the end of the 2002 season.
Staring as a Running Back for the Colorado Springs Flames, The Colorado Springs Mustangs and lastly for his now home town Pueblo Steel.
Chris Moore also played outfield, 3rd and 2nd Base and drove in some key runs during the 2010 Championship Season helping the Denver Browns get over the hump and win their first City Championship. Thanks Chris for your contributions to Denver Browns Baseball and for leaving the legacy you've led on and off the field for so many years. We appreciate you.
Did you know the first modern MLB team to feature 2 black players (since 1884) was the 1947 St. Louis Browns?
On July 20th, 1947 The Browns had Hank Thompson and Willard Brown both suit up and play after just days earlier, oft forgot Hank had been the third to break the color barrier after Jackie Robinson and Larry Dolby.
Did you know current Denver Browns National Tournament Player "Chaz" Davis is the son of legendary 3x World Champion switch hitting power hitter Chili Davis? The current New York Mets hitting coach still stands at 7th all-time in career home runs as a switch hitter, he was third all-time when he retired behind only Mickey Mantle and Eddie Murray. Chili Davis is also the first ever Jamaican baseball player in MLB History.
Did you know the Mile High Green Elephants (the Denver Browns Affiliate) also known as the "Denver Green" are named in tribute to the former prominent Denver Negro Ball Club the Denver White Elephants? They played here in Denver from 1915 to 1935. Played in the Denver Post Tourney many times and featured numerous famous players such as Denver legend Theo "Bubbles" Anderson who went on to play in the National Negro League for teams such as the Kansas City Monarchs. Learn more about Bubbles here https://en.wikipedia.org/wiki/Bubbles_Anderson Learn more about the National Negro League Muesum, Rube Foster, Oscar Charleston, Cool Papa Bell, Satchel Paige, Josh Gibson, Bullet Joe Rogan, Monte Irving and many many more and their ties to Baseball in Denver at https://negroleague.org or check out the book Baseball in Denver available wherever books are sold including all area Walgreens and Ace Hardware Stores (or right here on or site). #negroleague100 #DenverBrowns #supportlocalbaseball #milehighgreenelephants #denvergreen #baseballcards4kids #baseballindenver #KCMonarchs #BuckONeil