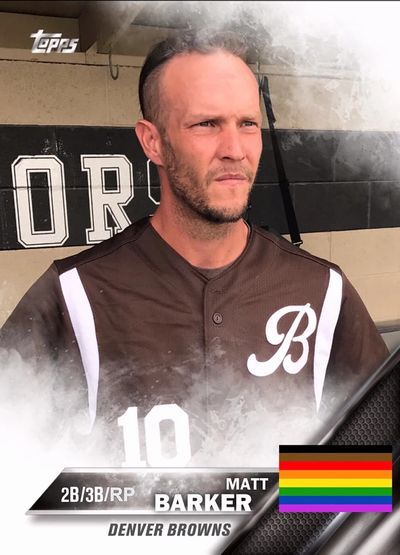 One of the few openly gay baseball players in America. All Colorado Player of the Year, Rockies Draft Pick, 5 City Championships w/The Denver Browns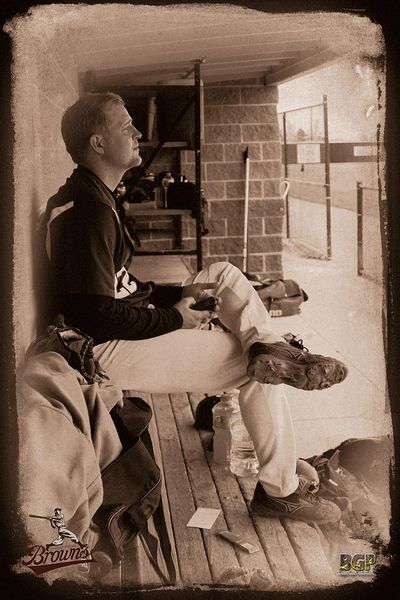 #22 Jordan Bruns, SS
Former Regis University and Heritage High School legend. The most versatile athlete in the Denver Browns history. Has been on the roster in every year of our existence.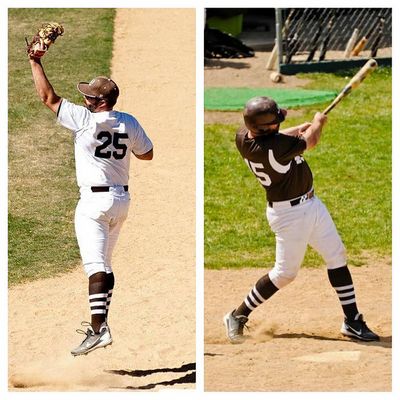 #25 Chris Campassi, C/1B
1st Team Captain - Won Denver Browns 1st City Championship with a walk off in the 10th (2010)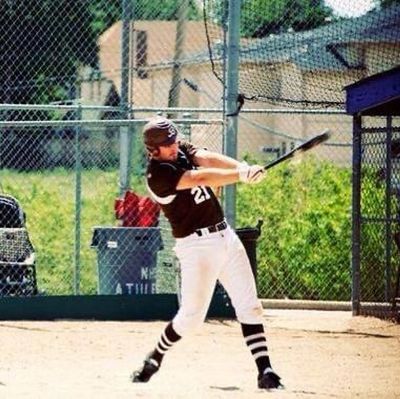 Sean Chase, 1B/OF/P
Leader in HR's in a Season (16HRs 2012) and Strikeouts in Single Game (20Ks 2014)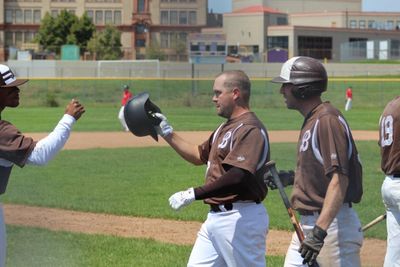 #9 Chris Dennis CF/1B/C
The Veteran tuff out of the team. CD will take a walk or take you deep.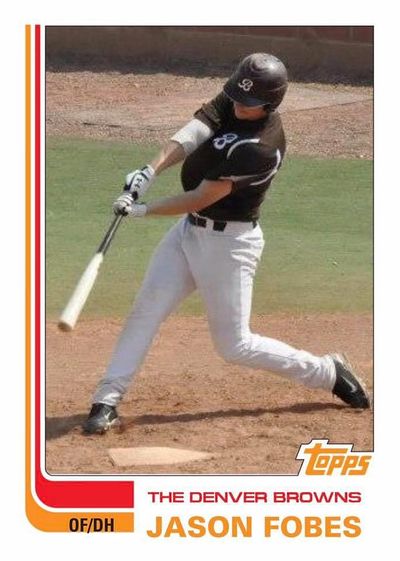 #20 Jason Fobes, OF/DH
Heart of The Denver Browns lineup for 10 seasons - Sweet Swinging Former All-American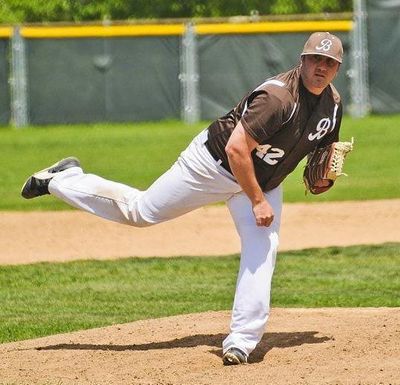 #42 Gino Grasso, P - Team "Founder"
2007-2015
58-12
2.18 ERA 678 Ks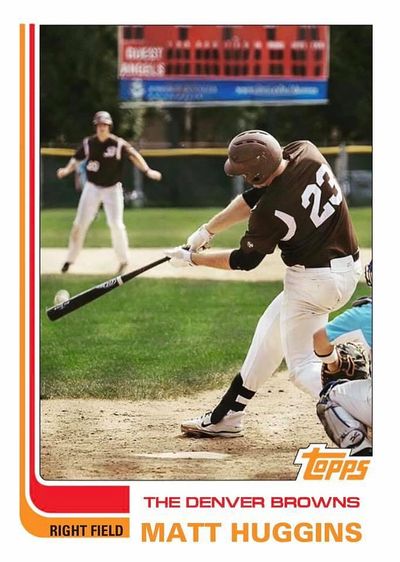 #23 Matt Huggins, RF
Game changing Right Fielder that the circuit feared for many seasons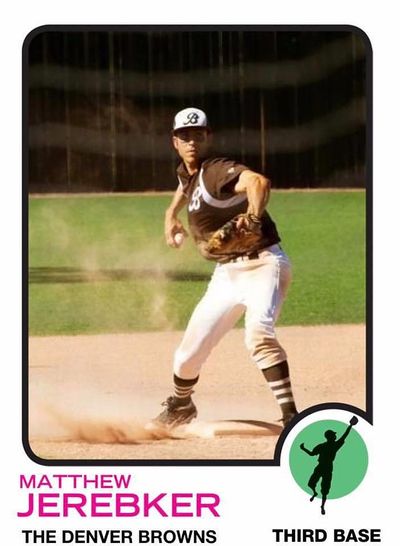 #19 Matthew Jerebker, 3B
Pure hitting and sure fielding veteran force of the NABA who famously once homered 5 times in one game.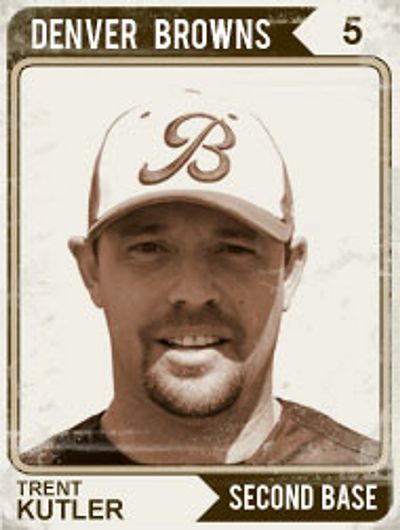 #5 Trent Kutler, 2B
Current Team Captain - All Time Leader in Hits - 7 City Championships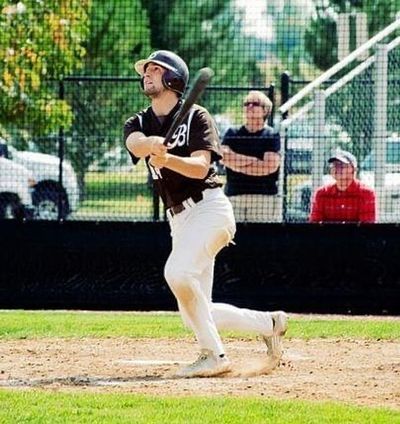 Tyson Martinez, CF
5 tool player helped The Denver Browns win first 2 City Championships playing an impeccable CenterField for numerous seasons in teams early years.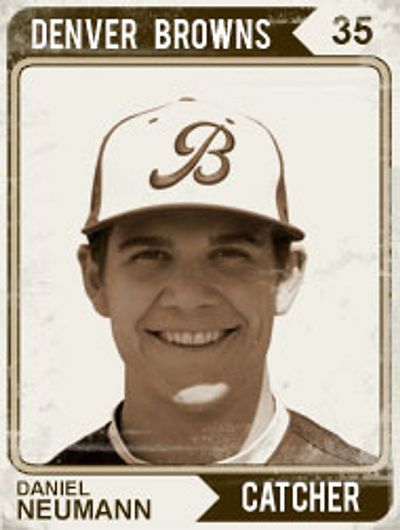 #35 Daniel Neumann, C
Prolific Power Hitting Catcher - The "Josh Gibson" of The Denver Browns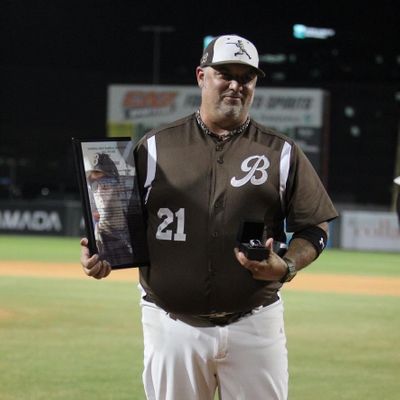 #21 Michael Onisko
Has lead The Denver Browns to 5 of our 7 City Championships - Only Denver Brown Enshrined in NABA National Hall of Fame (2021)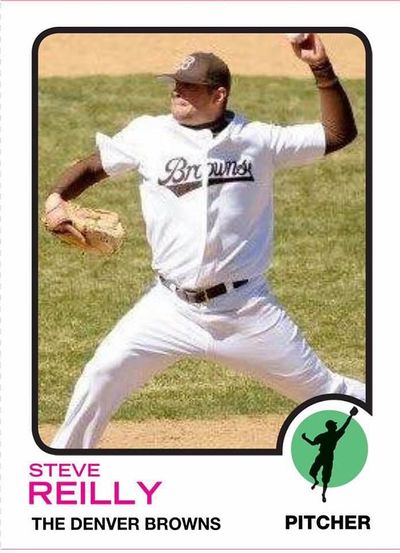 #34 Steve Reilly, P
All Time Leader in Wins - Member of 5 City Champion Browns Teams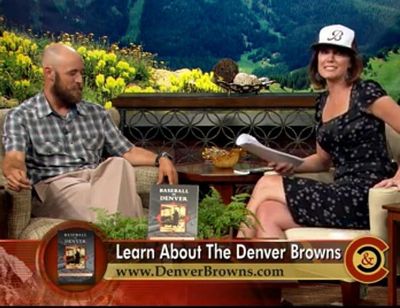 Player/Manager led team to first 2 City Championships 2010, 2012 & Team GM since DBBC inception.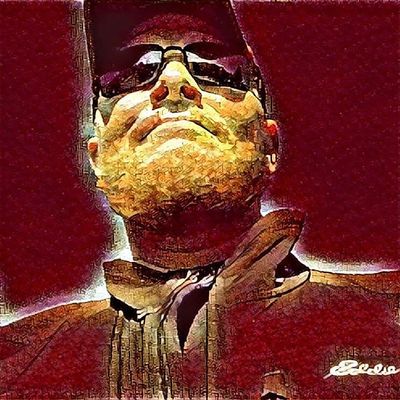 John Elliott - Deemed Sponsor for Life
From the beginning John was and will always be our most wise and supportive "special assistant" #RIPJohnElliott #NeverForgetJohnElliott #StreetsDenver #StreetsColfax
2021 Season Ticket Holders / Brick Contributors